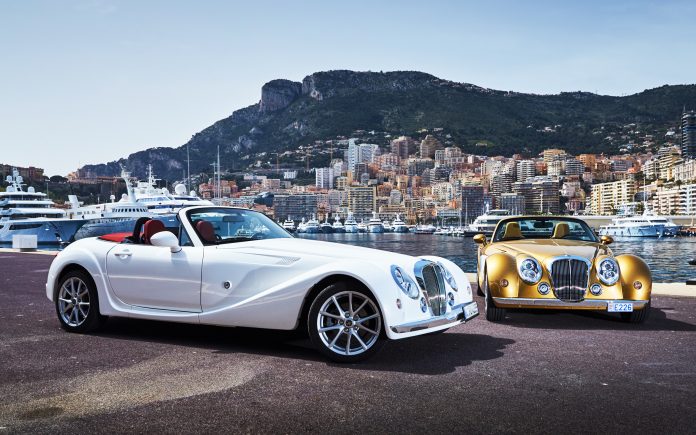 We've all dreamed of that 'one car' in our lifetime, at least I know I have. And even though we finally find the car we dream of, isn't it fun to just wonder 'what if' from time to time?
What if I had the money to buy any car I wanted? Money is no object — what would your answer be?
I recently took a look at the Top 10 Most Expensive Cars in the World. Wow, the price tags were astounding but I still couldn't help but think, 'what if.'
Pagani Huayra – 2012, 370 cu in (6.0 L), AMG, bi-turbo, M158 V12, 790hp, 230mph – $2.8 million
Ferrari Pininfarina Sergio – 2013, 4.5 L Ferrari F136 F, V8, 570hp, 198mph – $3 million
Aston Martin – 2018, 6.5 litre Cosworth, naturally-aspirated, V12, 1000hp, 250mph, $3.2 million
Bugatti Veyron Mansory Vivere – 2005, 8.0 L, 1200hp, 253mph, $3.4 milion
Lykan HyperSport – 2013, 3.7 L twin-turbocharged, flat-six, 780hp, 240mph, $3.4 million
McLaren P1 LM – 2013, 3.8 L twin-turbocharged, M838TQ, V8, 1000hp, 147mph, $3.6 million
Lamborghini Veneno – 2013, 6.5 L, L539, V12, 740hp, 221mph, $4.5 million
Koenigsegg Ccxr Trevita – 2006, 4.7 L V8 (twin supercharged, gasoline/ethanol), 1004hp, 254mph, $4.8 million
Rolls Royce Sweptails – 2017, 6.75 L, V12, 453hp, 150mph, $13 million
Bugatti La Voiture Noire – 2019, 8 L, W16, 1500hp, 261mph, $19 million
Can you imagine spending that kind of money on a car? I mean, most people don't make that much in a lifetime.
If you are looking for a good vehicle with a more affordable price tag, you might consider these:
Toyota Corolla Hybrid – 53mpg city, 52mpg highway, automatic high beams, steering assist, $23,100
Chevrolet Impala – V6, 305hp , $32,495
Kia Sedona – minivan, 7 inch touch screen, $27,600
Kia Sorento – 3-row SUV, Apple CarPlay, $26,690
Hyundai Santa Fe – 2-row SUV, driver drowsiness monitoring, $27,275
Toyota Camry – 29mpg city, 41mpg highway, Amazon Alexa compatible, $24,425
Honda CR-V – 60/40 split folding rear seats, 75.8 cu. Ft. cargo space – $25,150
Kia Forte – 31mpg city, 41mpg highway, smartphone mirroring technology, $17,890
Kia Soul – lane keeping assist, 62.1 cu. Ft. cargo space, $17,490
Honda Fit – pint-sized hatchback, 52.7 cu ft. cargo space, 33mpg city, 40mpg highway, $16,190
Until next time – keep your eyes on the road!!
– Sharon is a fourth generation Waxahachian and a 1985 graduate of Waxahachie High School. She and her husband, Rex, have four children, two of which are also Waxahachie High School graduates, Kasey in 2006 and D'Ann in 2020 along with six fur babies. She loves to sing and play music and is a part of the worship band at Water Street Baptist Church. She is dedicated in helping the Ellis County community grow and thrive now and in the future.