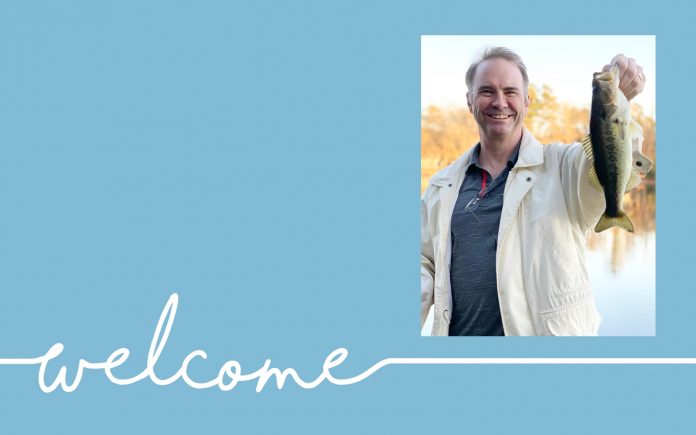 My name is Greg T. Hall and I have been racking my brain trying to figure out a good way to introduce myself. I even second guessed the "Hi friends" opener.
What do you think? Should I have gone with the more formal… "Please allow me to introduce myself"?
That "formal" stuff is really not for me though. After all, I only own one suit jacket and I'm not 100% sure I have pants that match.
That aside, let me begin by saying, I am a native Texan who welcomes you to his table no matter where you are from. (And I mean it).
I am a Christian that owes everything I have to Jesus Christ who is the source of my joy. I am also terribly imperfect and often in need of grace and forgiveness.
I have an abiding love for the outdoors and all of its many treasures.
My beautiful wife Stephanie and I have been chasing sunsets and sunrises together for over 32 years.
We have three children (Katy, Hannah and Sam) and two irredeemable rescue mutts. (River and Willow).
When our kids were very young, we moved to an incredibly small home on a few acres in Princeton, Texas.
The place was so small you could load the dishwasher without leaving the master bedroom.
In those close quarters, we built a beautiful family and life together.
It was in this small town setting that I learned about gardening, birds, bugs and how to track dirt across every conceivable surface in the house.
It is also where I found an outlet for my writing.
Steph, the real degreed journalist in the family, had taken a position with the local paper covering the city council meetings.
The paper respected her work which opened the door for her husband… the "business major" to submit his first column.
For several years… my often unorthodox weekly columns appeared in the Princeton Herald and Farmersville Times.
Inspired by writers such as Erma Bombeck and Patrick F. McManus, I skewed toward exaggerated… self deprecating humor… mixed with introspective personal thoughts. I look back on it as a wonderful experience.
The day came when I was promoted at my place of work and that involved moving to Arlington.
The responsibilities were such, that I took a long break from sharing stories.
Eventually, with our kids all grown, Steph and I wanted to get back to the "magic" we had back in Princeton.
Two years ago, we found the perfect place in Midlothian.
We returned to a familiar world of birds, bugs, critters and precious dirt to track inside.
We returned to a world where I could write.
I hope my stories can help us to laugh, share an occasional tear, build bridges and celebrate the things that bring us together.
So, please join me here at my new "table", EllisDownHome.com. No need to dress up… we are all friends and neighbors.
Looking forward to having you over… I hope you don't mind paper plates.
– Greg