World Hello Day
November 21st
World Hello Day was begun in response to the conflict between Egypt and Israel in the Fall of 1973. Since then, World Hello Day has been observed by people in 180 countries. People around the world use the occasion of World Hello Day as an opportunity to express their concern for world peace. To learn more, go to The World Hello Day web site address here.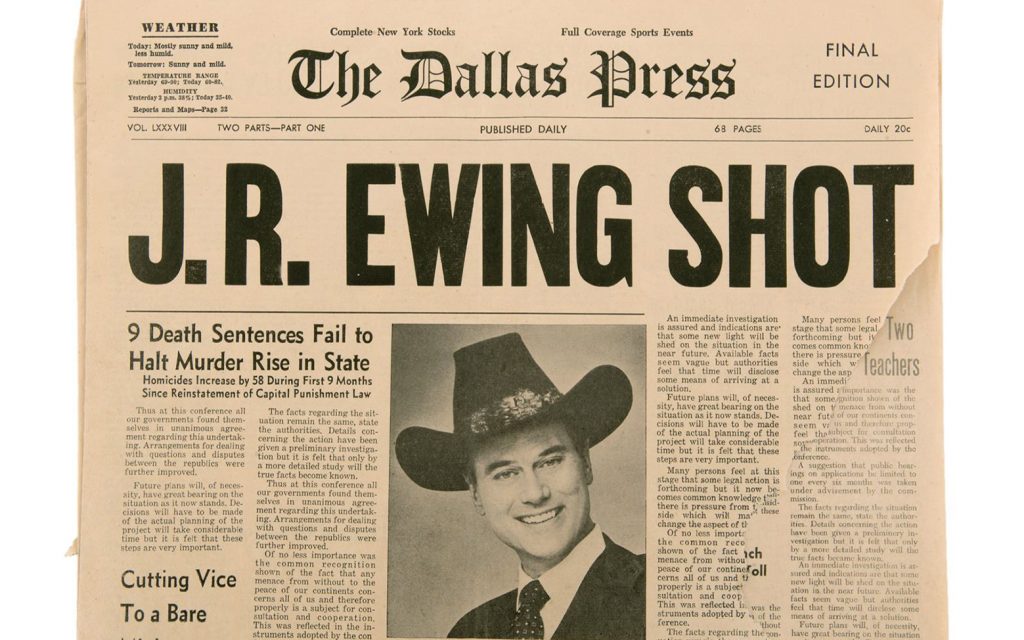 Who Shot J.R.? Anniversary
November 21st
J.R. Ewing, a central character on the CBS Television show Dallas, was shot on the last episode of the show's third season. Millions had to wait until the new season began to find out the question "Who Shot J.R." The answer was not revealed until the fourth show of the fourth season on November 21, 1980, when 83 million viewers tuned in to find out the shooter was Kristin Shepard, J.R.'s sister-in-law and mistress.
Today's Birthdays of Note….
Goldie Hawn – Actress – born in Washington D.C.
Troy Aikman – Dallas Cowboys quarterback – born in West Covina, California