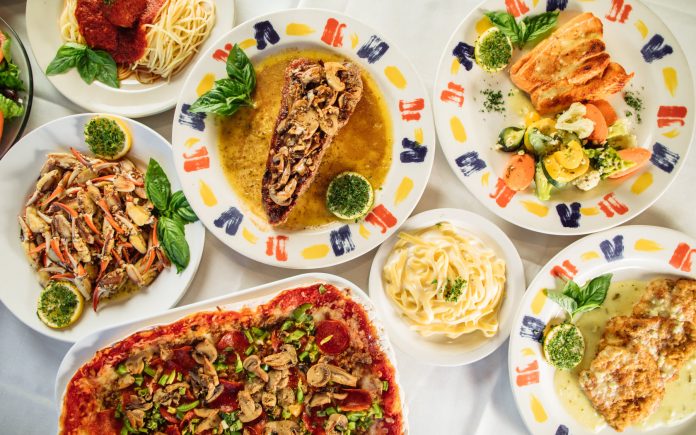 In Italian, the word for "you are welcome" is Prego. It is the perfect name for a Dallas restaurant because from the minute you enter Pregos Pasta House the entire staff will make you feel right at home with attentive service and food like it was cooked in a casa kitchen in Tuscany.
Open in 1982 by the Barraco family, the recipes have been handed down by the matriarch, Rose, from her ancestors to her sons who now run the restaurant. Her husband, Joe, insisted from the outset that everything that went into each meal was fresh and top quality from herbs, vegetables and pasta to USDA Choice steaks and homemade Italian sausage.
My wife, Becky, and I began going to Pregos more than 25 years ago before there was a Central Market a couple blocks north and Central Expressway had more than 250,000 cars a day pass nearby. Pregos is located at 4930 Greenville in Dallas between East University and Lovers Lane.
It was then, as it is now, one of the best Italian restaurants at which we have ever eaten. Although we like to try a variety of meals, there is always one absolute appetizer we order, the crab claws enriched in a lemon-butter garlic sauce. Look around and you will notice almost every table has ordered a plate of crab claws because they are a perfect beginning to a wide selection of Italian cuisine. One appetizer plate has plenty of claws for two people.
I always order a cup of home-made Minestrone soup which has steeped for hours capturing all the flavors of herbs, vegetables, and pasta. Becky generally has a small salad because she loves the special homemade olive oil dressing drizzled on fresh tomatoes and greens.
Generally, we will share a dish from a main course menu because serves large portions.  Their chicken fried steak (Italian style) literally hangs over the edges of a plate. 
One of the specialties of the house is Steak Pizzaiola; an Italian strip sirloin served with fettucine or spaghetti. It will be one of the tenderest steaks you will ever eat. They also feature Joey's Famous Pepper Steak accented by a wonderful brandy sauce.
If you like seafood, Pregos showcases grilled, sautéed, and baked fresh fish all prepared in an Italian, time-honored custom handed down from the Old Country. The Shrimp Scampi is especially delicious posed in a secret garlic and butter sauce with artichoke hearts.
I like veal, especially at Pregos. Choices include Piccata, Francese (baby veal dipped in egg batter and sauteed in olive oil with cream sauce), Italiano veal dipped in bread crumbs and sauteed), Rollotine (stuffed with crab, shrimp, spinach and provolone), Marsala and Parmigiana. There are just as many different chicken-inspired dishes.
Pregos is open for lunch where you can get their celebrated homemade Italian sausage, meatballs, sandwiches (Muffuletta, steak, eggplant, submarine and more), a variety of pastas, lasagna, tortelli, manicotti, ravioli and linguini. Everything is authentic and fresh.
If you are seeking something new in Dallas, you should try the old time Italian cuisine at Pregos. It's the way you always thought Italian food should taste, but have not be able to find.
– Bob Lynn has owned an advertising agency for more than 40-years and writes anything from commercials to brochures, so getting an opportunity to create something that isn't selling a product or service is a true joy for him.  He contributes stories for Downhome ranging from travel and restaurants reviews to book critiques and our What's Special About Today feature.