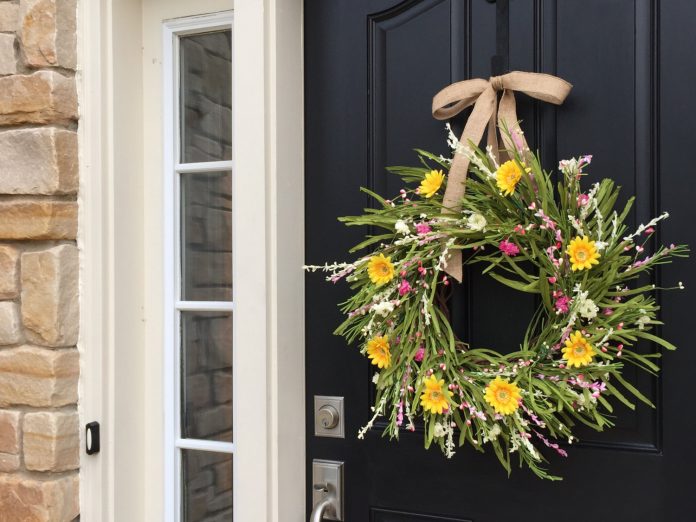 My hot pink front door now has a happy yellow wreath saying "Hello Spring". There are wreaths designed for the front door, back door and inside your house. Be sure and put a spring wreath on your front door this week. Wreaths add warmth and character to any place you decide to hang.
The history of wreaths began during the days of the Persian Empire. Wreaths made of laurel leaves were used as prizes during the Greek Olympics. The Olympic Wreath became the symbol of peace.
Please share an idea you have for a spring wreath. I'd love to hear your ideas of colors and flowers you like to use for spring.