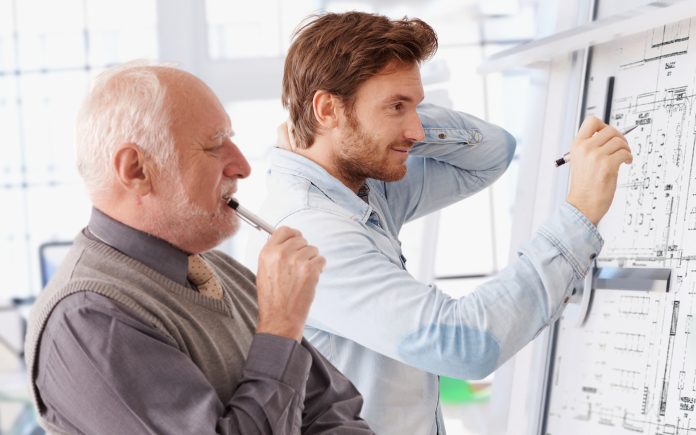 According to the Pew Research Center, almost 30% of adults between 65 and 72 years of age are currently either working or looking for work. People choose to work past 60 because of financial necessity or else traditional retirement would not be fulfilling. AARP studies show the primary reason people work past 60 (except for the fact they cannot afford to retire) is their desire to remain productive or useful.
The following websites provides statistical numbers and interesting survey results showing trends in the workforce for people working when they could retire.
Pew Resource Center:  Baby Boomers are staying in the workforce longer survey.
According to 2018 PRC surveys, adults born from 1946 to 1964 (called "Baby Boomers") show the majority of them are still in the workforce.
The Pew report states "between 2011 (when the oldest Baby Boomer reached age 65) and 2029 (when the youngest Boomer turns age 65), roughly 3.8 million Boomers are expected to turn 65 each year, or about 10,000 daily. However, in part because of older Boomers' robust participation rates, 10,000 Boomers are not exiting the labor force every day. For more interesting statistical workforce numbers, click here.
Why Work Past Retirement Age?
The website of SeniorLiving.org provides survey results conducted by AARP regarding reasons pre-retirees and those past retirement age choose to be part of the workforce after age 65.
A report by the Bureau of Labor Statistics states that between 2006 and 2016, workers between 65 and 74 increased by 74% and workers 75 and older grew by 84%.
For more interesting data and information regarding the current trends in seniors in the workplace, click here.
Jobs older workers are more or less likely to perform.
Once again, Pew Research Center offers interesting statistical information on the job market for seniors including job positions retirement age seniors are most likely to have and those which have the least number of workers at retirement age. Click here for the report.
Why are more elderly Americans either employed or looking for work?
The Big Think website presents findings from a 2017 survey which shows the top four experiences most prevalent for deriving meaning in life for seniors and money is nowhere on the list. For an interesting article about what seniors are looking for in working past the standard retirement age, click here.